Recording groovy loops Hans Eijkenaar...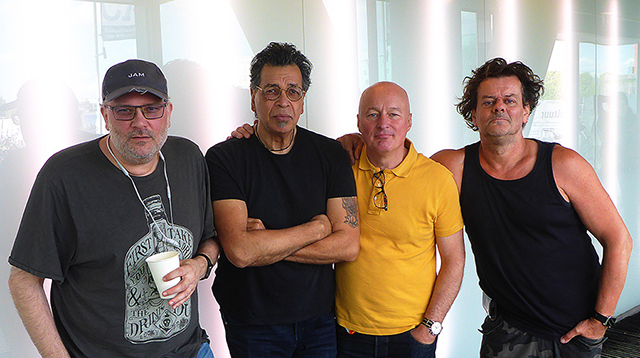 I was thrilled to be asked to join my friend Hans Eijkenaar for recording tons of grooves simultaneously - in one room - a full day last July.
Recordings are for a new App that will be released soon on his 'Go Independent' label.
On this label he released his own 'Drum Loops HD' and several other apps, including my 'Percussion Loops HD' and one with legendary Steve Gadd.
Steve played his own world famous clichés and made them downloadable for all of us through the app.
Hans and I have played together since 1984 in every thinkable musical context.
More info on the apps: www.iosappsformusicians.com
In the photo f.l.t.r.: Scott Kinsey, Jimmy Haslip, me and Hans during our 'Tribute to Jaco Pastorius/Joe Zawinul' tour in June 2019.