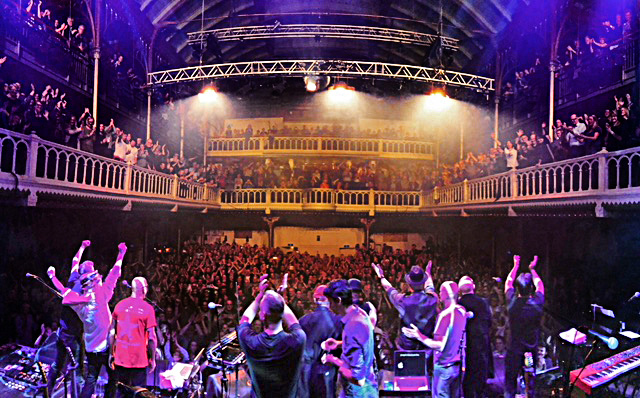 Like 2018, the year 2019 started in the best possible way since I again joined the international 'A Bowie Celebration' tour for the 4 sold out 'Holland & Belgium' concerts in the 'Oosterpoort' - Groningen, 'Doornroosje' - Nijmegen, 'Paradiso' - Amsterdam and 'Ancienne Belgique' in Brussels.
This time the project featured legendary pianist Mike Garson, guitarist Earl Slick, guitarist Mark Plati, bassist Carmine Rojas, drummer Lee John and vocalists Bernard Fowler (Rolling Stones), Corey Glover (Living Colour), Joe Sumner.
Gerry Leonard, David's last musical director, asked me to join in with a legendary line up of original 'Bowie musicians' and special vocal guests for the 2 shows they did in Holland as part of the European tour in 2018.
Besides with Gerry in 2018 I shared the stage with Mike Garson, Adrian Belew, Fishbone's Angelo Moore, Paul Dempsey, Joe Sumner, Angelo - Scrote - Bundini, Ron Dziubla, Carmine Rojas and Michael Urbano.

Playing this totally legendary music with these legendary and wonderful people was something I will not forget easily.