Baileo Music Productions
'We bring people together' through producing/booking music for live events and recordings.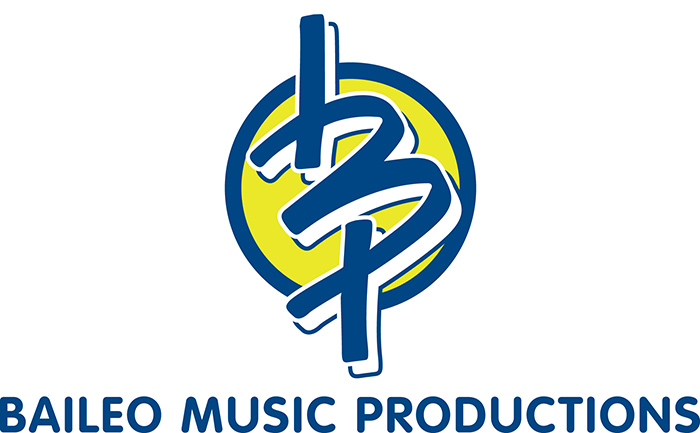 Passionate about music we have an extended (inter)national network in all fields of the music industry.
Established in 1998 we have been active non stop in 'making things happen' in a musical sense.
OUR SERVICES
 - book artists, (big)bands and combos for festivals, company events and (private) parties.
- facilitate complete recording productions, compositions, arrangements, musicians, studios, artwork, etc.
- commissioned music for Radio/TV commercials or in fact 'anything that moves'.
- license music to third parties, for example for reprinting (vinyl) in the audiophile world.
- percussion/music clinics, seminars to inspire and/or entertain (corporate) teams
For information: henny@baileo.nl
LIVE MUSIC
We booked and organised many concerts with people like Rita Coolidge, Gino Vannelli & Metropole Orchestra, Trijntje Oosterhuis,
Candy Dulfer, Suzanna Lubrano, Shirma Rouse, Rosenberg Trio, Dutch Swing College Band, Humphrey Campbell, Massada and others.
Some festivals we help(ed) programming are Laren Jazz, Beverwijk Jazz, Roosendaal Jazz, Schiphol Jazz and Late Summer Jazz.
(CORPORATE) CUSTOMERS
Jumbo Supermarkets, Rituals Cosmetics, Optimix Portfolio Management, The College Hotel Amsterdam, Rabo Bank,
ING Bank, The Singer Museum, AbnAmro Bank, The City of Amsterdam, The Ministry of Internal Affairs and Kingdom-relations,
Late Summer Festival (Uden), Chain Connection and Equinix are examples of organisations with whom we have cooperated in
various musical settings yet, in some cases for many years already.
 RECORD LABEL
On our label (± 60 CD/DVD/LPs) you can hear the likes of Louis van Dijk, Madeline Bell, Dado Moroni, Jimmy Haslip, Eric Vloeimans,
Cor Bakker, Sandro Albert, Hans Eijkenaar, Edwin Rutten, John Engels, Leonardo Amuedo, André Vrolijk and 200 other colleagues.
All our publicly released music is available in the iTunes Store. Please click on the names mentioned above for iTunes links.
Please feel free to send us an email if you should have any questions. 
Our latest release is 'Terima Kasih' by Moluccan choir 'Sion', intended as a fundraiser for restoration of their church building.
Click here for a physical copy of the CD and here for a link to the iTunes download version.
COMMISSIONED MUSIC
We have composed and produced music for various Radio/TV commercials and corporate identity soundtracks/logos.
Lucky Day, Madame Tussaud Amsterdam and the Amsterdam Rugby Sevens are organisations we worked for.
CORPORATE PHILOSOPHY
No nonsense open communication.
Personal commitment and short lines.
Access to a huge (inter)national network.
Trust based, and cooperative in the true sense of the word.
THE DEVOTED TEAM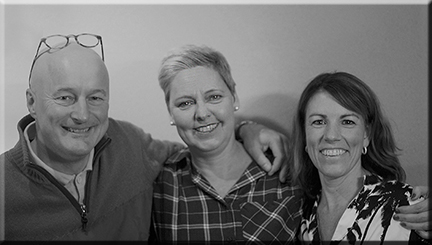 JEROEN DE RIJK
Founder and owner since 1998.
HENNY DE LEEUW
Joined the company in 2003 to run the office.
She has worked in different fields of the music industry for many years.
Henny coordinates the CD and DVD productions as well as the bookings for live music.
She is very communicative, accurate and 'thinks and executes' at the same time, a wonderful quality.
ANNEMIEK VISSER 
Joined in in 2005.
Annemiek provides general support when we have large events and/or projects.
HOW CAN YOU REACH US?
Henny de Leeuw: +31 6 30 87 00 25
Office: +31 318 505 549
Fax: +31 318 505 713
E-mail: henny@baileo.nl
OFFICE ADDRESS:
Baileo Music Productions BV
Henny de Leeuw
Wilhelmina Druckerstraat 6
3903 WH Veenendaal
The Netherlands
Jeroen de Rijk: +31 654 310 214
E-mail Jeroen: jeroen@baileo.nl

E-mail general: info@baileo.nl
BANKING INFORMATION:
Name & address: ING Bank, Amsterdam, The Netherlands
Bank Account number: NL92 INGB 0008 0735 17
Name beneficiary: Baileo Music Productions BV - Amsterdam, The Netherlands
IBAN beneficiary: NL92 INGB 0008 0735 17
BIC code: INGBNL2A
WHAT DOES THE WORD BAILEO MEAN?
A Baileo is the town hall of every Moluccan village.
The Moluccan Islands are a part of Indonesia.
Here the community members with authority gather to discuss all matters concerning the community.
A specific trademark of a Baileo is the open character, both in construction and general accessibility.
Everybody in the community can, at all times, see and hear what is going on in any of the meetings of the 'saniri', the councel.
We picked the word Baileo because of its beautiful characteristics.