Live & studio percussion, teacher "Established 1981"
Chosen #1 by readers drums/percussion magazine Slagwerkkrant,
category 'All Time Favorite Benelux 2020'.
Contact Jeroen: +31 654 310 214 - jeroen@jeroenderijk.com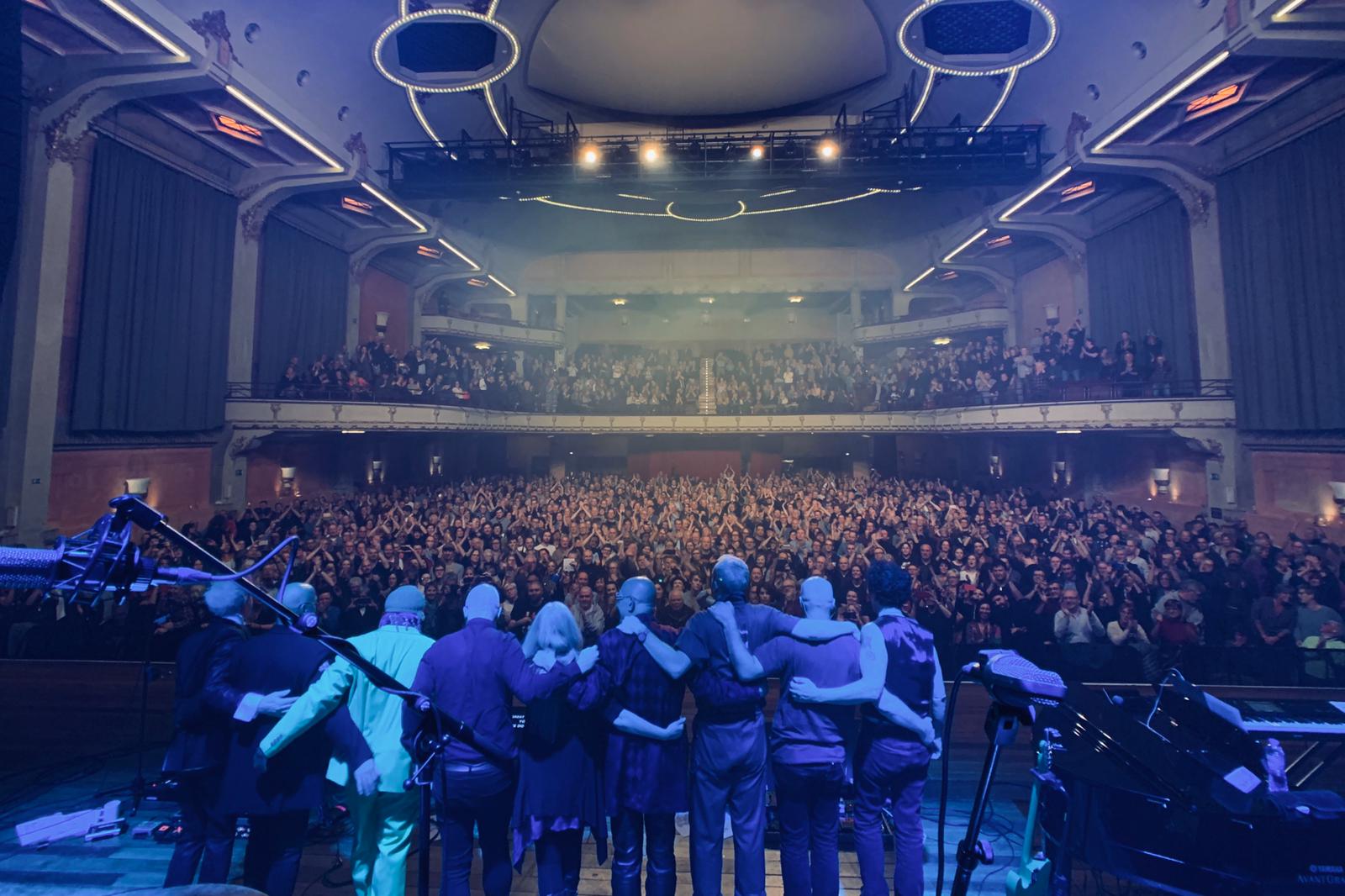 (Photo: A Bowie Celebration - Live in De Roma - Antwerp)
In recent times I did live performances with...
- Holland Zingt Hazes 2021, 2 sold out nights in the Amsterdam Ziggo Dome.
- A Bowie Celebration, third consecutive year in which I played with original David Bowie 
musicians and guest lead vocalists for the Holland and Belgium shows.
- Golden Earring, recording maracas/tambourine for their latest single 'Say When'.
- Jaco Pastorius - Weather Report Tribute tour of Holland with Jimmy Haslip - bass,
Scott Kinsey - keyboards, Yoran Vroom & Hans Eijkenaar - drums and myself - percussion.
- Mezzoforte, Jakarta Java Jazz Festival, Melkweg Amsterdam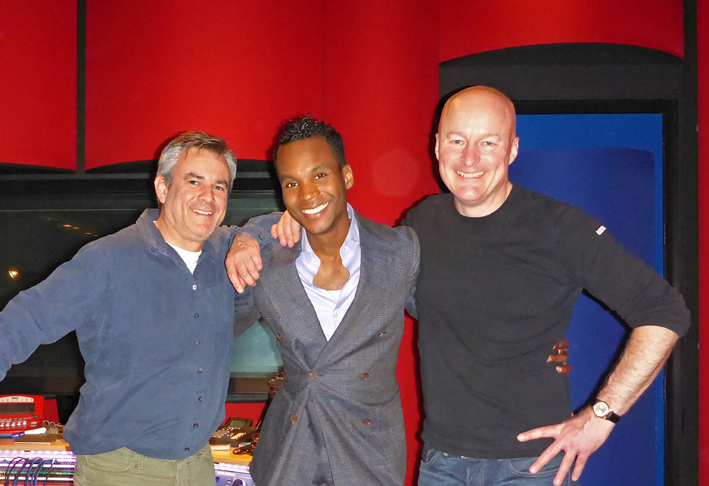 (Photo: Power Sound Studio owner Paul Pouwer, Giorgio Tuinfort and me)


In recent times I recorded with/for...
- Golden Earring, Holland's most famous band, 2019 single 'Say When'
Giorgio Tuinfort, world renowned Grammy nominated pianist, composer, producer
- Bruno Mars vs David Guetta, 'Versace On The Floor' single
- Michael Jackson's 'Xscape' CD, 'Love Never Felt So Good' single
- Mr. Probz., 'Nothing Really Matters' single
- David Guetta's 'Listen' CD, 3 tracks:
'What I did For Love' - feat. Emily Sandé
'Lift Me Up' - feat. Nico & Vince and Ladysmith Black Mambazo
'S.T.O.P.' - feat. Ryan Tedder
Stephen Emmer, Holland's most successful composer, producer of assigned music ever.
- 'Home Ground' solo album
It features Chaka Kahn, Frank McComb, Patti Austin, Mary Griffin and many others.
Gerry Leonard, guitarist for Suzanne Vega and Rufus Wainwright, MD for David Bowie.
- 'Jednou To Skončí' CD for Czech band 'Všichni Svatí' ('All Saints'), recorded by Kevin Killen


Teaching...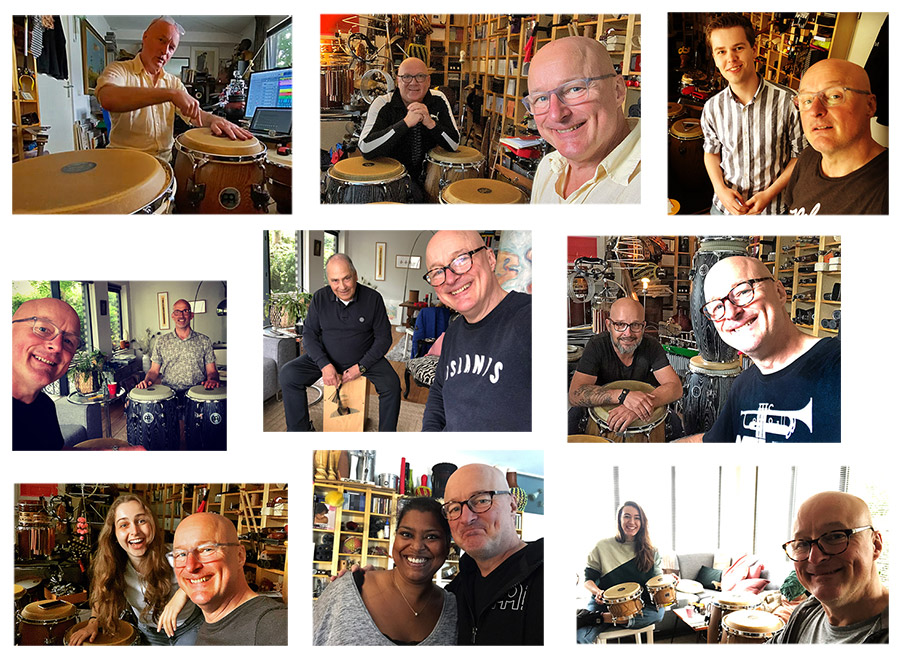 (Above some of my 2020/21 students, from left to right:
Richard, Pepijn, Bart, José, Paul, Danique, Rehana, Ailin)
Upon request I started private teaching in my 'Percussion Today Home Studio'.
It felt like the right time to start sharing my 40 years of professional experience.
These are the terms:
- beginners, advanced, also for drummers, singers etc.
- office hours Tuesday-Friday
(other agenda possibilities to be discussed)
- € 50 ex vat per hour > 5 lessons = 10% discount
- all instruments present
- good coffee
- mail jeroen@jeroenderijk.com
- cell +31 654 310 214
- lessons through Skype also possible: jeroen1962
Below hand written notes from 1978, timbales/bell patterns.
Age 16, 3 years before moving to Amsterdam to become a pro...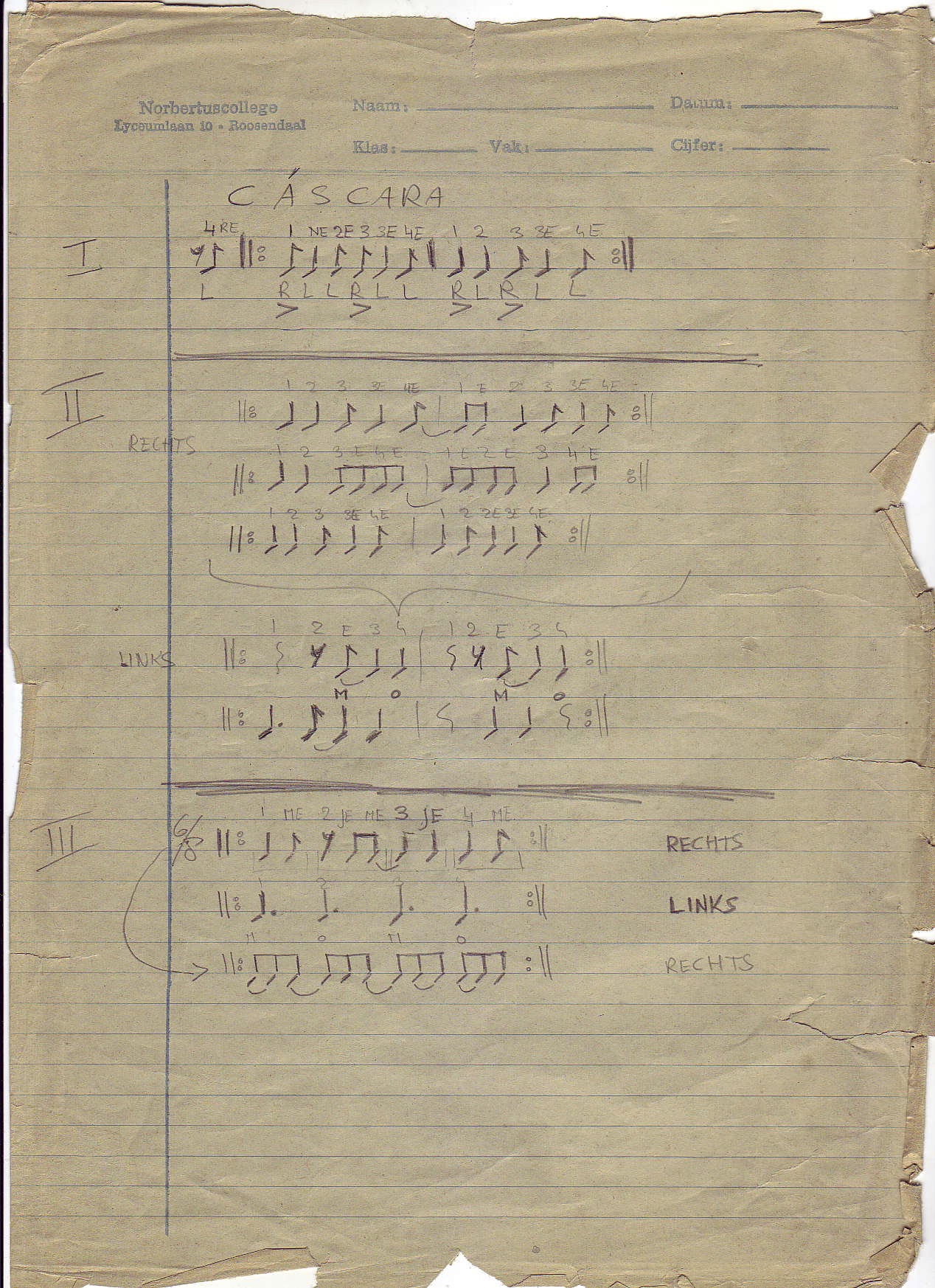 Testimonial Herman Rieken:
Jeroen's lessons - and advice with good coffee - were
indispensable for my functioning in The Metropole Orchestra!
Herman Rieken, percussionist Metropole Orchestra 1994-2002.
2005 - present percussionist Amsterdam Royal Concertgebouw Orchestra.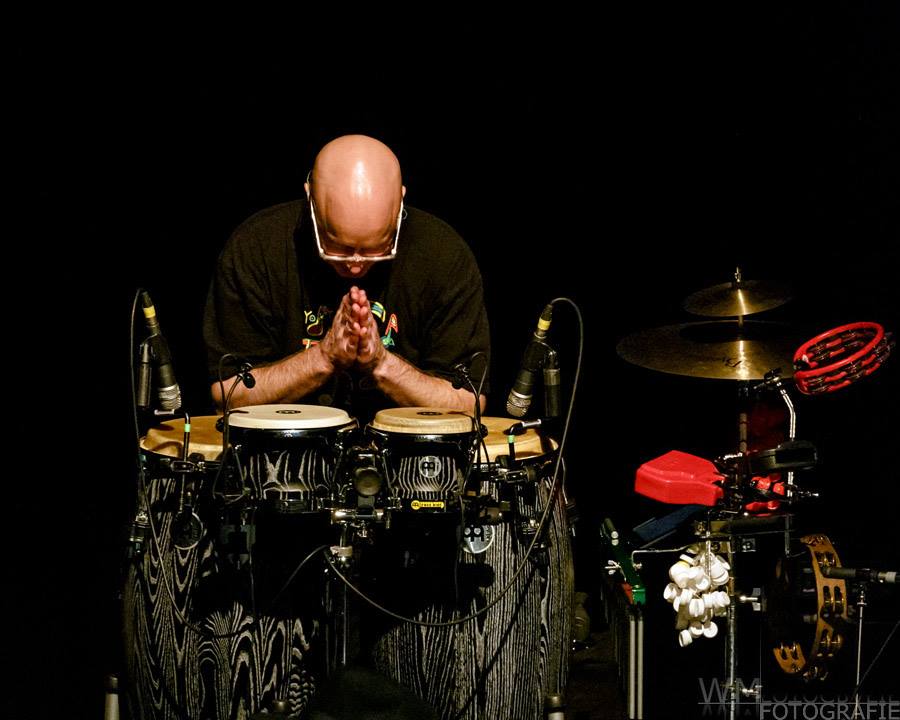 (Photo: A Bowie Celebration - Live in Doornroosje - Nijmegen) 
Throughout the years these are other people/projects I was involved in...
Iive-, TV-, and Radio-appearances, CD/DVD recording sessions international:
Georgie Fame, Mezzoforte, Philip Catherine, George Mraz, Yellowjackets, Village People, Madeline Bell,
Michel Petruciani, Debbie Sledge, Kid Creole & The Coconuts, Gwen Dickey (Rose Royce),
Gino Vannelli, Courtney Pine, Toots Thielemans, David Bisbal, Rita Coolidge, Simon Phillips,
Sandro Albert, Raul Midon, Otmaro Ruiz, Al Jarreau, Bert Joris, Pat Metheny, Leonardo Amuedo,
George Duke, David Guetta, Bruno Mars, Akon, Michael Jackson, Frank McComb, Chaka Kahn,
A Bowie Celebration featuring Mike Garson, Gerry Leonard, Earl Slick, Adrian Belew,
Joe Sumner, Corey Glover, Bernard Fowler, Mark Plati, Angelo - Scrote - Bundini, Lee John,
Carmine Rojas, Alan Childs, Kevin Armstrong, Sass Jordan, Mr. Hudson,
Scott Kinsey - Jimmy haslip - Hans Eijkenaar - me - "Tribute Jaco Pastorius - Joe Zawinul".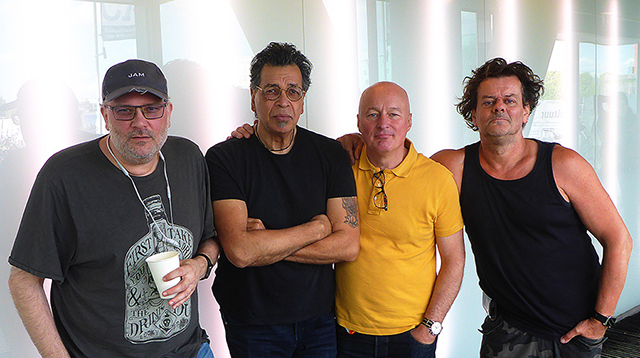 (Photo: f.l.t.r. Scott Kinsey, Jimmy Haslip, me, Hans Eijkenaar) 
Live-, TV-, and Radio-appearances, CD/DVD recording sessions national:
Candy Dulfer, Gaga, Chris Beckers, Hans Dulfer, Urban Dance Squad, NSA (Amsterdam percussion group),
Rob de Nijs, Lee Towers, Piet Veerman, Richenel, Jazzpolitie, Bill van Dijk, Spargo, Cor Bakker, Loïs Lane,
The Metropole Orchestra, Michiel Borstlap, The Rosenberg Trio, Trijntje Oosterhuis, Gung-Ho, Draadstaal,
Thé Lau - The Scene, Kinderen voor Kinderen, Auratones, Mathilde Santing,
Sherry Dyanne, Yuri Honing, Rene Froger, Benjamin Herman, Shirma Rouse,
Maarten van Roozendaal, Mr. Probz, Ali B., Mark Dakriet, Malando Orchestra,
Suzanna Lubrano, Berget Lewis, Barry Hay, Lange Frans & Baas B, Jack Jarryd, Golden Earring...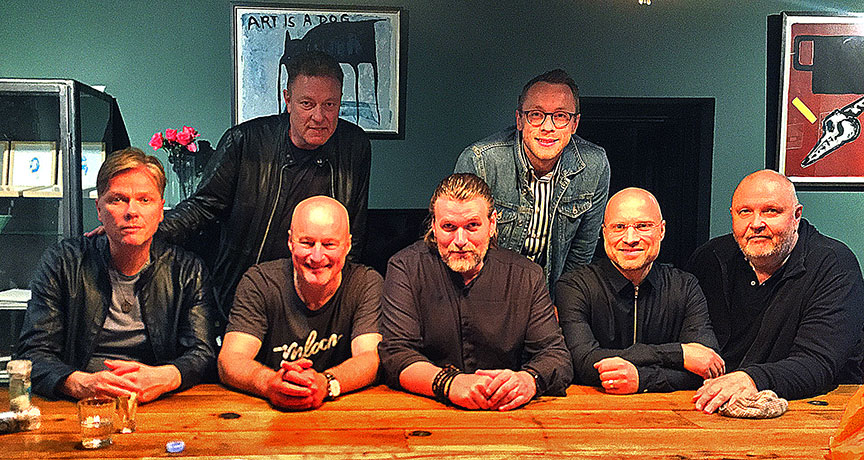 (Photo: Mezzoforte)
These are some of the producers/conductors who worked with me...
Stephen Emmer, Chris Cameron, Vince Mendoza, Tom Salisbury, John Sonneveld, Ivo Witteveen, Peter Schön,
Geoff Calver, George Kooijmans, Fluitsma & Van Tijn, Jurre Haanstra, Wilfried van Baelen,
Ruud Bos, Ruud Mulder, John Tilly, Dick Bakker, Han Nuiten, James Hallawell, Holger Schwedt, John Dirne,
Ruud Jacobs, Paul Pouwer, Giorgio Tuinfort.
These are some of the festivals I played...
Northsea Jazz Festival, Parkpop,  Pinkpop, Jakarta Java Jazz Festival, Paradiso Van Slag, Mecca Jazz,
Torhout/Werchter, Noorderslag, Montreux Jazz, Pori Jazz, Open Air St. Gallen, Mydfyns Festival,
St. Juan Festival, MarktRock Leuven, Jakarta Jazz Festival, Malta Jazzfestival, Berliner Jazztage, Umbria Jazz Festival,
The Big Bang, Yokohama Jazz Festival, Ascona Jazz Festival, Baia Das Gatas (Cabo Verde)
Jazz in Duketown, Dutch Double Bass Festival, Red Light Jazz.
Jingles - Leaders - Orchestral Tapes - Virtual Reality Rides...
Knab Bank, Corpus, Heineken, Escher Exhibition in the 'Kunsthal' in Rotterdam, movie score 'Helleveeg',
Canon, Coca Cola, Suzuki, Mercedes, Peugeot, Mitsubishi, Calvé, Mediamarkt, Suzuki, Van Nelle,
Randstad, Abnamro, KRO, Holiday On Ice, Ariel, Libronchin, Whiskas, Knorr, Nestlé 'Le Nest' museum,
L'Oreal, Auping, Quaker Breakfast, T-Mobile, Jumbo Supermarkten WK 2014 campaign.
Commissioned music companies...
MOST___original soundtracks___audio post, Sizzer, Studio De Keuken, Freshbeat, Massive Music, Good Sounds.
Writing: a blog, tutorials, courses…
1988 - 1993: A series of percussion courses + a series of columns (sorry, only in Dutch) from 2000 until 2004 in Slagwerkkrant
(Dutch drums + percussion magazine). Also various articles and columns about all aspects of the business
in Jazz Nu, Slagwerkkrant and Music Mail.
New is the start of the periodical 'De Rijks Voorlichtingsdienst' with written observations and open
letters to people who have the kind of effect on society that worries me somewhat (again, only in Dutch).
There is also Tips4musicians...
A series of the tweets that I have been posting, just to jog the (hobby) musicians mind.
Solo CD's...
I recorded 3 CD's under my own name (click on the CD names for an iTunes link):
'Moves 24/7': with special guests Hans Eijkenaar, Jimmy Haslip, Anton Goudsmit, Eric Vloeimans, Sandro Albert,
Rob van Kreeveld, Tom Beek, André Vrolijk, Frits Landesbergen, Ivo Witteveen,
Bas Mulder, Boudewijn Lucas and Jean Philippe Rykiel.
'Two To Tango', 16 duets with people like Louis van Dijk, John Engels, Bert Joris, Hans Eijkenaar,
Jimmy Haslip, Arnold van Dongen, Cor Bakker, Arno Bornkamp and others.
'Speak Low', a trio Jazz CD with Dado Moroni and Joris Teepe, recorded in New York.
Promo video...
Please feel free to check out this promo video, recorded in Paul Pouwer's 'Power Sound Studio'.
This is where I also recorded for Michael Jackson's 'Love Never Felt So Good' track.
In that same place 60 CDs were recorded for my Baileo Music Productions label.
Click on the photo for the Youtube link promovideo Jeroen.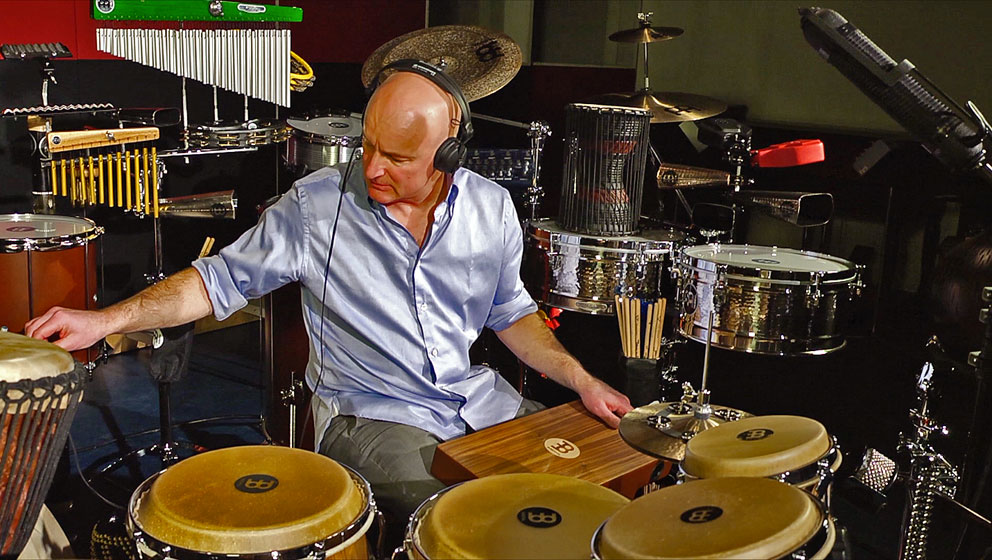 You can reach me direct on: +31 654 310 214
Or send an email: jeroen@jeroenderijk.com