Suzanna Lubrano
Since 2007 I have been bandleader for this wonderful and popular Zouk artist from Cabo Verde.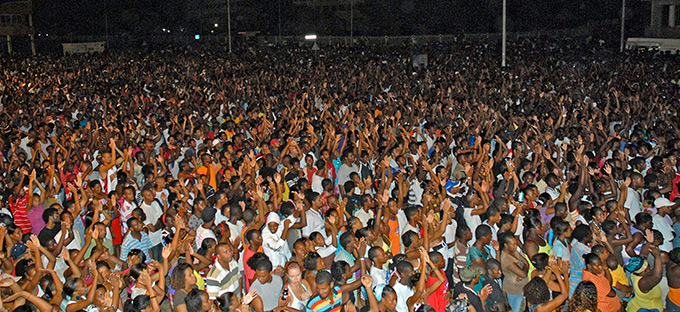 We yet played on 7 of the 9 islands that make up Cabo Verde.
Thousands and thousands of people enjoyed Suzanna's massive hits like 'Tudo Pa Bo', 'Pensa Na Mi' and 'Tardi Di Mas'.
This photo is taken while performing in capitol city Praia, during the first of our 5 tours to the islands.
Here is a link to 6 songs from a DVD I co-produced 'Live at Off-Corso', featuring Candy Dulfer.