Sena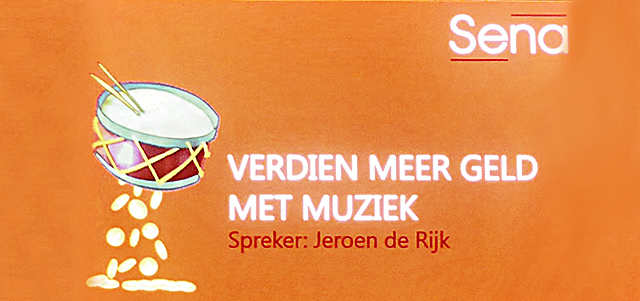 For Sena, our neighbouring rights organisation, I did a seminar on 'Music and Money'.
A very well attended event in Rotterdam where all sorts of musicians showed up.
Amateures, pro's, semi pro's, we all want to know about making a (decent) living out of being a musician.
Title says: Make more money with music.