Big Stages
The biggest stages in Holland and abroad.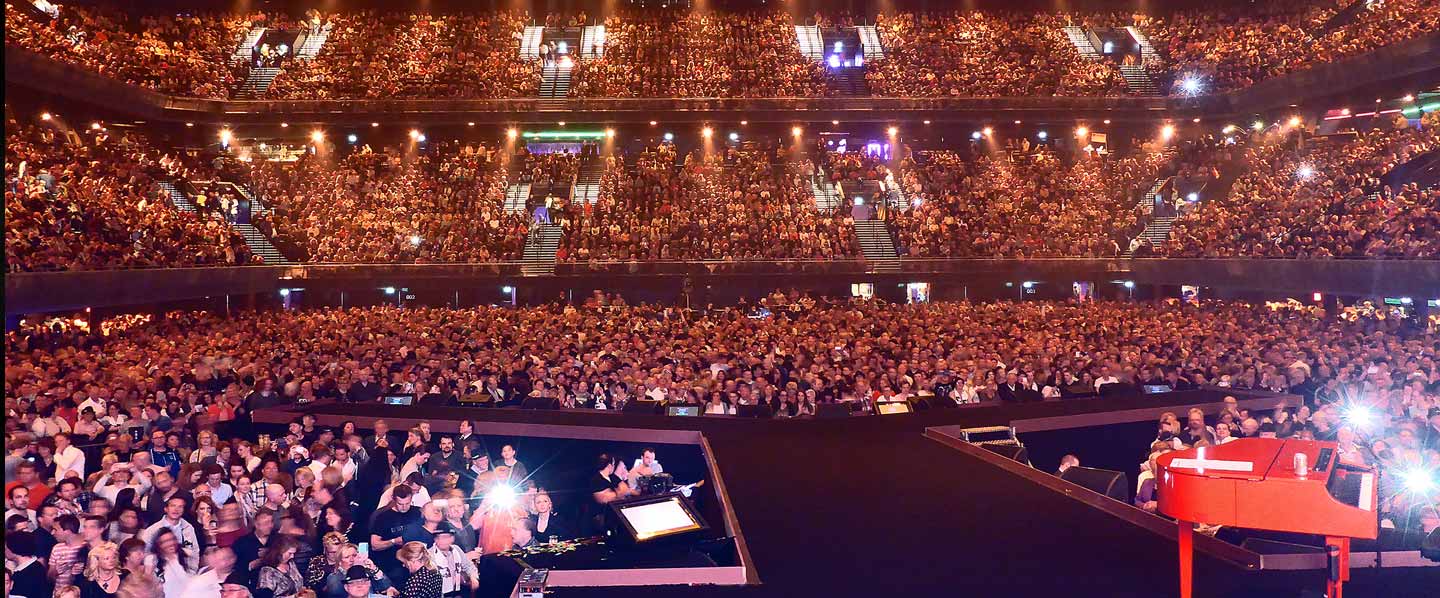 Throughout the years I played on the biggest venues in Holland like the Amsterdam Ajax soccer Arena, Ziggodome (photo),
Feyenoord stadium 'De Kuip' in Rotterdam, the State Hall of the North Sea Jazz Festival in The Hague and Ahoy in Rotterdam.
Also there were big live TV shows like 'The Passion', with 3.6 million people watching in Holland alone.
In 2017 I played 2 of the biggest stages of the Java Jazz Festival in Jakarta, Indonesia, with Mezzoforte.
In 2018 it was the late David Bowie's musical director Gerry Leonard who asked me to join the international
'Celebrating David Bowie' tour for the 2 sold out Dutch shows in the Amsterdam Paradiso and Tivoli/Vredenburg in Utrecht.
Besides Gerry I shared the stage with legends Mike Garson, Adrian Belew, Fishbone's Angelo Moore, Paul Dempsey,
Joe Sumner, Angelo - Scrote - Bundini, Ron Dziubla, Carmine Rojas and Michael Urbano.
Playing this totally legendary music with these legendary and wonderful people was something I will not forget easily.