Big Stages
The biggest stages in Holland and abroad.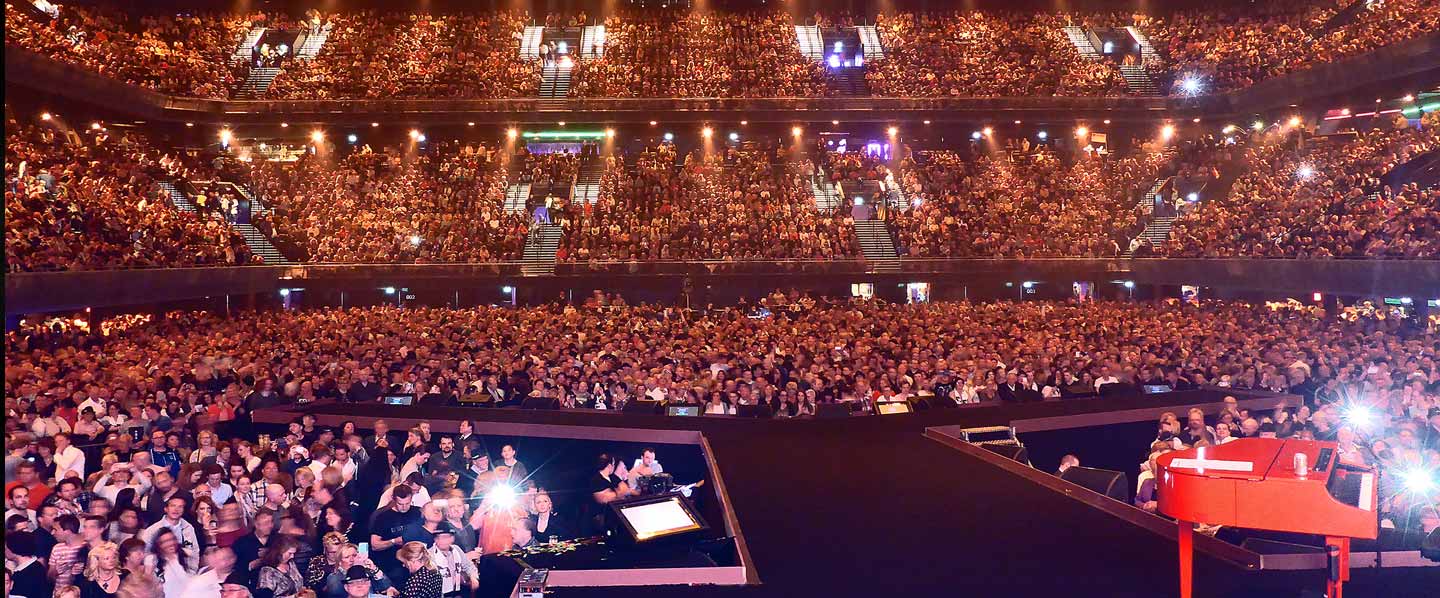 In 2015 I played with 'Toppers', the biggest live music event in Holland with 5 sold out shows in the Amsterdam Ajax soccer Arena.
All together 325,000 people were signing along with some of the most popular Dutch and international artists.
It was wonderful to play live with Golden Earring's own 'Barry Hay', 'The Village People', 'Clouseau', 'David Bisbal' and others.
I also played the 'Holland Zingt Hazes' shows, 3 times in a sold out Ziggo Dome.
Together with some of our most popular Dutch artists 51,000 people sang along with André Hazes' immens popular hits. (photo above)
It was good fun to be part of the music crew that formed the live band for 'The Passion'.
With 3.6 million people watching this show live on TV it is the biggest music program in the country.